---
Manifest Your Truth
In Ancient Egypt
Oct 30 - Nov 16, 2023
Join Divine Adventures in a once in a lifetime journey to the cradle of civilization and the seat of the Unity/Christic Consciousness. Tap into this ancient energy that is being utilized today to enter the new Earth frequency. Envelop yourself in the legendary myths of Gods and Goddesses who embodied this understanding and ancient wisdom to access the harmonic dimensions of creation, life, death, and rebirth. Walk among the temples of the great mysteries and open yourself to the lessons of these ancient teachers.
Our journey begins with an immersion into ourselves and the frequencies of the New Earth. We learn how to expand our awareness, access, and apply alchemical lessons, and embrace our higher self: 'Our Divine Blueprint'. Then, we step out into the world to explore the sacred dwelling places of the ancient Egyptian Gods and Goddesses who are ready to share their wisdom and help us integrate our newfound radiance. It is from this radiance that we go forth to create our lives and manifest our Truth!
Join Junia Imel and Shauna Kalicki for the Awaken Your Radiance & Manifest Your Truth in Ancient Egypt tour Oct 30 - Nov 16, 2023!
---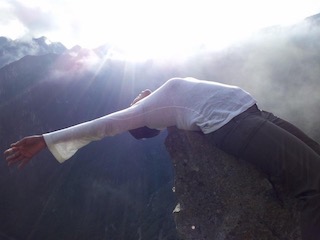 Are you committed to your higher evolution?
Are you willing to access the light within your being?
Are you prepared to step through the portal of light?
THEN PERU IS CALLING YOU!!
Quickening into the Light
In Sacred Peru
Postponed
This Divine Adventure to Peru is a journey into the luminescence of our Divine essence. Peru, through its majestic mountains, mysterious jungles, expansive night skies and transparent rivers, radiates and mirrors the divine light, the magic, and the power residing in each sentient being. Peru, in all its glorious nature, assists us in returning to our true nature where we rediscover our inner home and our inner truth.
Now is the time to awaken, remember, and surrender to the light! Just as many great mystics have done, we are meant to ascend and transcend through our physical form into the light. Peru, being a true spiritual hub of light and divine manifestations, is the perfect place for our Quickening into the Light journey. With the support of Peru's light-giving love and heightened frequency, we transform into our Divine light essence where only clarity and truth remain!
Become the Light!
Quickening into the Light in Sacred Peru!
Join Jorge Luis Delgado, Christina Jones and Junia Imel for the Quickening into the Light in Sacred Peru tour!
NOTE: This tour is postponed due to the political unrest in Peru. As soon as it is possible to travel safely, new dates will be announced. Registrations are still being accepted, so sign yourself up so you don't miss this trip of a lifetime!
---

Munay Ki Rites

** With Junia Imel **
Groups Forming Now
in Colorado
Call for Details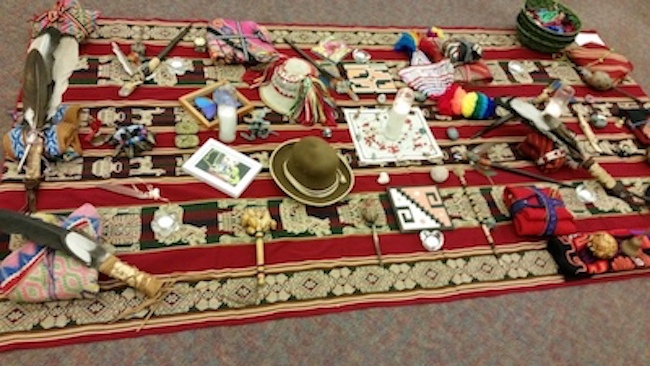 ~ The Next Step in Evolution ~
TO SCHEDULE:
Junia@DivineAdventures.org
"[The Munay-Ki] rites are not only stages of initiation, but perhaps steps for the evolution of humanity. As nations fight for bits of territory and battle over land, we must find the wisdom to create peace among all peoples. As our space telescopes show us images of a vast and immeasurable Universe, we must find a human story that is inclusive of the stars. And as our ability to destroy the world increases, we are called to step up to the task of assuming stewardship for all creation.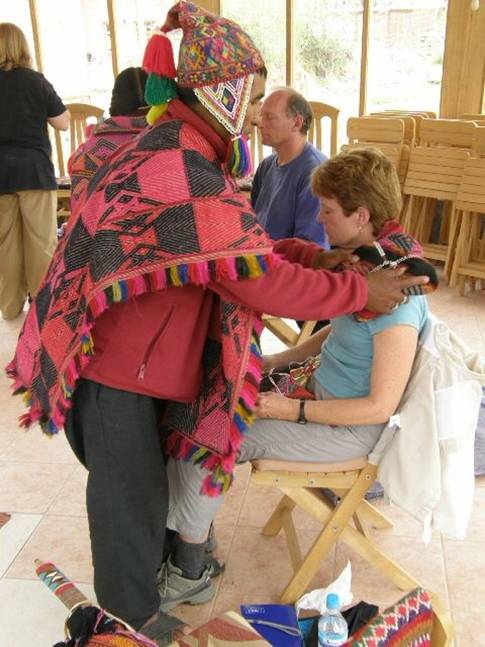 In essence, the rites are about stewardship. They are not ego-awards or recognition of any kind of achievement, nor do they make anyone special. On the contrary, they make one uniquely unimportant. Only then, from a position of no-ego, can we truly be of service.
During their visits to the USA, the Inka pointed out that the rites were not for us individually; they were for others, to be shared. It has been my experience that they do not blossom unless we give them away with great Munay, with love."
Alberto Villoldo PhD
March 2007
---
CHECK BACK OFTEN - MORE DIVINE ADVENTURES UNDER DEVELOPMENT

---